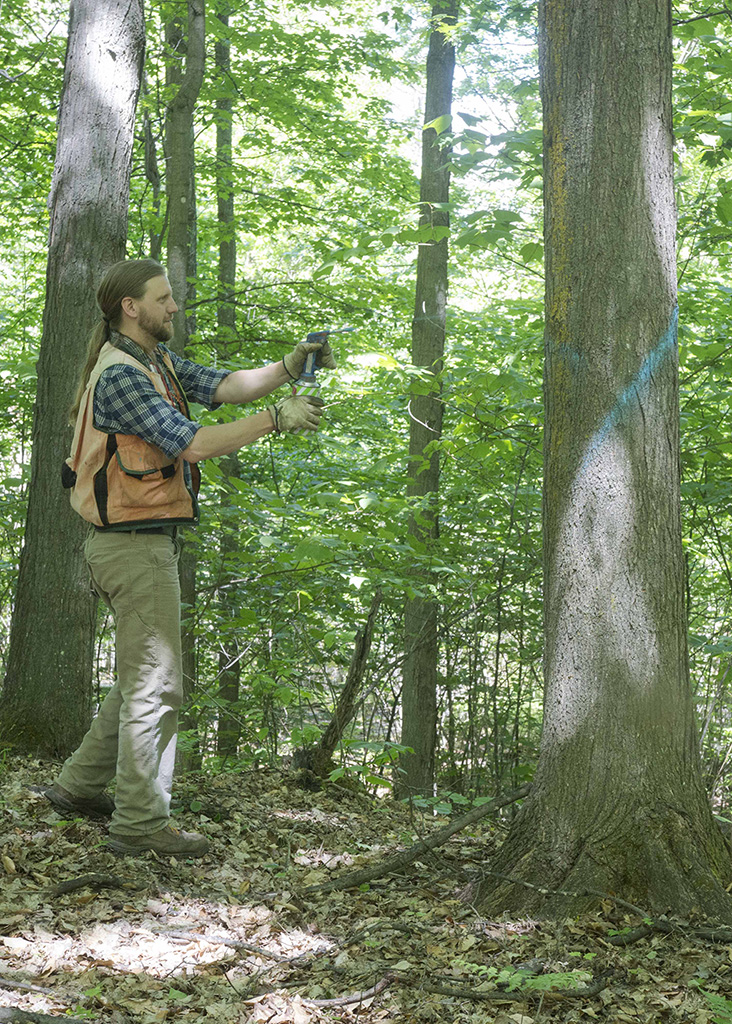 Timber Harvesting Operation
Timber management is vital to the health of the beautiful Michigan forests. Our crews harvest timber from the State of Michigan and the National Forest System, and from land owned by private citizens. Our crews are Sustainable Forest Initiative certified.
Registered Forester
One of the biggest assets to our harvesting operation is our degreed, registered forester, Joe Flaherty. With over a decade of experience, Joe knows the timber market and will provide fair market prices to all private land owners'. Timber management can range from the removal of select species, sized, or matured trees, to a full clear cut of the land to make way for structural building or farming. Having a forester on staff allows us make sure we me can meet the varied needs of every landowner. And, unlike tree removal services, we pay you for your standing timber! If you are interested in obtaining a quote for the value of your timber, our forester can meet with you to inspect the trees and land and provide an estimate.